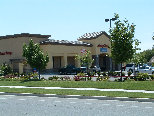 Vermeltfoort Architects, Inc.
Architecture and Planning
Integrity, Teamwork, Quality, Innovation, and Efficiency




HOME



Vision: To be recognized as the architect of choice for providing innovative design and construction techniques with unwavering integrity that exceeds the client's expectations.
Copyright © 2009 Vermeltfoort Architects, Inc.
Mission: Provide architectural services for clients seeking services in commercial/retail, industrial, retirement, multi-complex buildings, churches, and specialty residential types of construction.